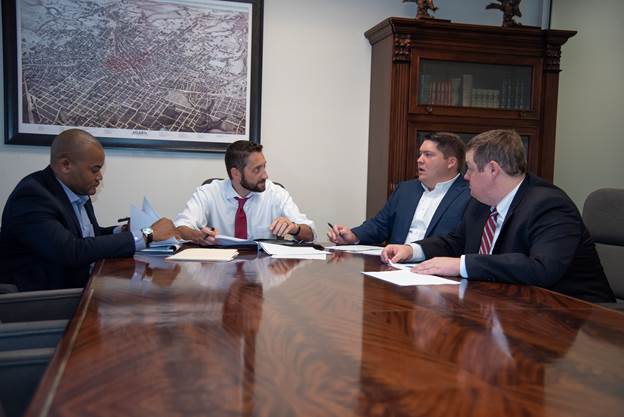 The TFH Legal beverage alcohol regulatory team continues to grow to meet demand. Terry Bailey has joined TFH Legal as a lawyer in that ever growing practice. Terry comes to us with substantial experience in retail beverage alcohol licensing and regulatory matters, along with experience working for the City of Atlanta, the Office of the Fulton County Attorney, and the Georgia General Assembly and has served on the City's Zoning Review Board.
Terry is a tremendous asset to the Firm and we are pleased to have him. The addition of Terry to the beverage alcohol regulatory team, led by Taylor Harper, is part of the continued growth of the practice which has also recently added Aaron Funk as an Of Counsel lawyer. Aaron joined us with 18 years of experience in the beverage alcohol compliance area in Nebraska. The Firm is also very pleased to have Aaron with us.
As a full service commercial Firm, the beverage alcohol regulatory lawyers, along with the beverage alcohol paralegals, Irene Jean- Brice and Candi Canty, and our beverage alcohol intern, Mitch Funk (no relation to Aaron), help our clients navigate the often complex maze of alcohol regulation, while the other lawyers in the Firm provide other services (real estate, trademark, litigation, employment, corporate governance, and others) typically needed by our beverage alcohol clients.