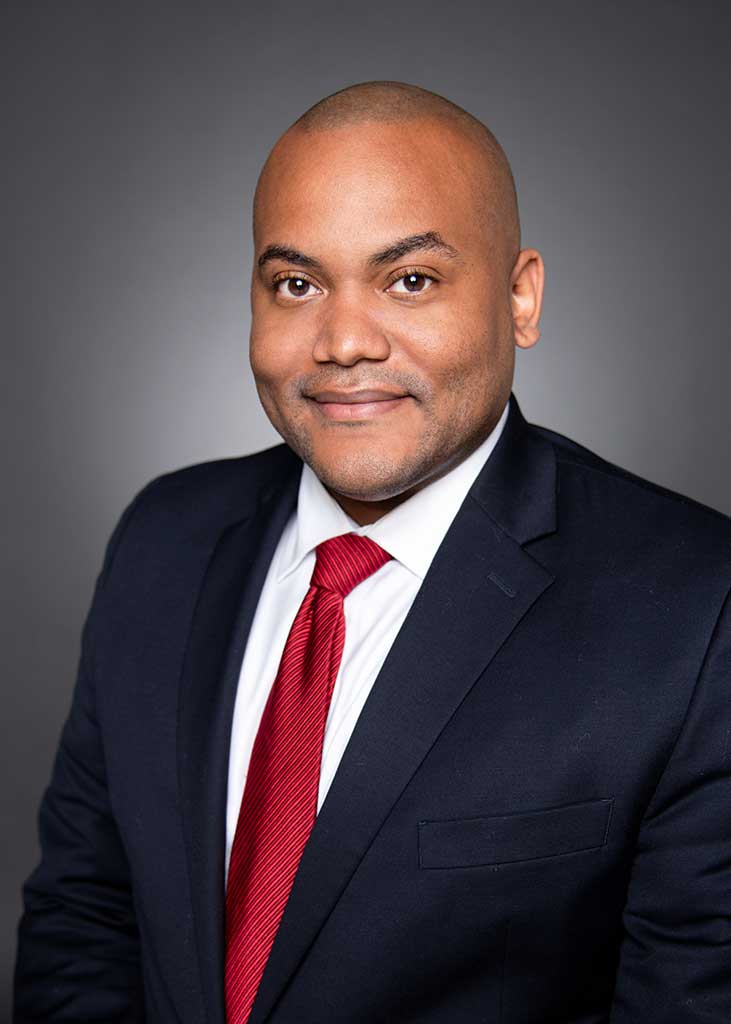 Mercer University, J.D. (2011)

Oglethorpe University, B.A.  (2007)
Georgia State Bar

United States District Court for the Northern District of Georgia
Professional Affiliations
Atlanta Bar Association

Gate City Bar Association

Stormy Petrel Bar Association

Oglethorpe University African American Alliance
Terry Bailey's practice focuses on beverage-alcohol licensing and regulatory compliance. In this role, Terry assists clients in navigating the local, state and federal statutes and regulations that govern the production, distribution and sale of alcoholic beverages. With his experience and expertise in dealing with regulatory authorities, Terry provides clients with top notch representation throughout the beverage-alcohol licensing process.
Born and raised in Atlanta, Terry began his career with government positions with the City of Atlanta, the Office of the Fulton County Attorney, and later, the Georgia General Assembly. In 2013, Terry was appointed by the Mayor of Atlanta to the City's Zoning Review Board, where he served as a board member for two years. While serving Atlanta on the Zoning Review Board, Terry was afforded the opportunity to impact hundreds of developments while making recommendations to the Zoning Committee of City Council on pending re-zoning and special use permit applications.
As Terry's knowledge of government affairs deepened, he took a position with The Hilliard Firm, a boutique firm, focused on beverage-alcohol licensing, government affairs, public policy and land use and zoning. While at The Hilliard Firm, Terry led the beverage-alcohol license division of the firm, developing a niche for representing hotels, restaurants, convenience stores, clubs, and other businesses in the hospitality industry. Terry also lead the firm's Lottery Compliance Division, while representing the largest gaming route operator in the State of Georgia.
Terry later developed a successful solo practice representing clients with beverage-alcohol license matters in jurisdictions throughout the Metropolitan Atlanta area. In addition, his practice focused on zoning and land use law as well as regulatory compliance. In those advocacy roles, Terry was responsible for completing due diligence investigations associated with potential development sites, preparing and submitting applications seeking certain entitlements, working with government officials to ensure the review process for client's requests were prompt and efficient and, where applicable, representing clients in administrative hearings and other public forums where specific requests were vetted.
Similar to his days as a standout athlete in college, Terry relies on his character, persistence and teamwork mentality to thrive in pressure situations. Terry recognizes that the strength of the team and the strength of the individual are inseparable. With this client-centered approach Terry continues to bring indispensable value to every engagement.