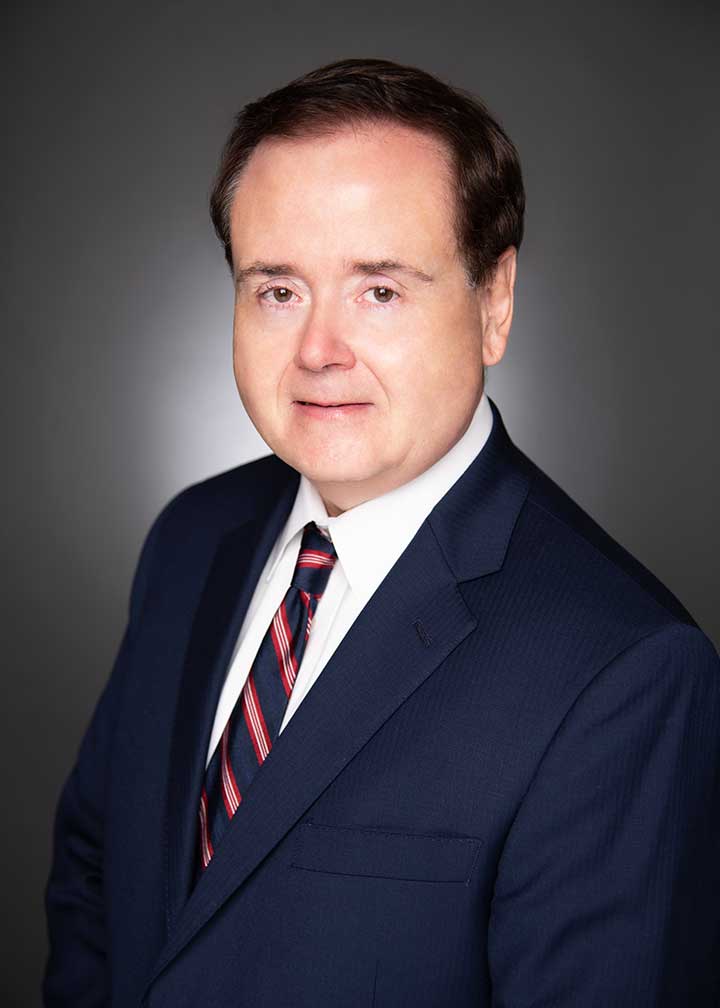 Temple University School of Law, J.D., Dean's List
SUNY at Brockport, B.S. in Political Science and History, Magna Cum Laude
State Bar of Georgia
State Bar of New York
Professional Affiliations
International Council of Shopping Centers
CoreNet Global
Past panelist at the International Council of Shopping Centers (ICSC) Law Conference
Co-authored the chapter, Legal Issues that appears in Shopping Center Management published by the ICSCl
Kevin Walsh represents developers, tenants, landlords, lenders and borrowers in a variety of complex real estate transactions including pre-development and development activities, due diligence, retail, office and warehouse leasing, sales and acquisitions of real property and lending work including representation of commercial lenders in loan closings and loan workouts.
Kevin began his career as in-house counsel at The Mutual Life Insurance Company of New York ("MONY") in both its New York and Atlanta offices. During his time at MONY, Kevin was responsible for all phases of MONY's real estate legal affairs which involved Kevin working closely with the company's business representatives on a wide variety of transactions including commercial real estate loans (construction and urban) from application phase through post-closing, the creation and dissolution of joint ventures, office and retail leasing and property sales and acquisitions including the sale and lease back of the MONY twin towers in Syracuse, New York and its home office located in New York City. For company owned properties, Kevin negotiated and drafted management and leasing agreements with third-party leasing agents and property managers and he negotiated franchise agreements with nationally recognized hotel chains for properties joint ventured for the operation of hotels. Kevin was responsible for creating standardized lease documents for office and retail properties and gained extensive experience negotiating leases with nationally recognized tenants leasing space within MONY owned properties. When MONY sought to reduce its exposure to real estate, Kevin was actively involved with the sale of over $380 million in mortgage loans by MONY to MetLife. During difficult economic times, Kevin responsibilities at MONY shifted to the company's troubled loan and real estate portfolio, including the negotiation and documentation of loan work-outs and structured settlements including the acceptance of title to real estate through deed-in-lieu of foreclosure. In those instances where MONY took title to property through foreclosure or deed-in-lieu of foreclosure, Kevin worked closely with MONY's business representatives on the re-development and leasing of the company's owned properties in order to position the properties for sale. Often times Kevin's responsibilities included accepting title to real property through foreclosure or deed-in-lieu, getting the property leased up, handling the sale of the property from letter of intent through closing and preparing and negotiating the loan documents with the purchaser for purchase money financing provided through MONY. As MONY downsized its real estate portfolio during the late 1990's, Kevin handled the sale of over $100 million in owned real estate in Georgia and Florida.
After leaving MONY, Kevin worked 12-years with a midsized Atlanta based law firm where his work included the representation of nationally and regionally recognized lenders, developers and retailers. During his time at the firm, Kevin gained tremendous additional experience in a wide variety of legal work including ground leases, license agreements, office, warehouse and retail leases from small shop to big box, development work including the preparation and negotiation of complex purchase and sale agreements, development agreements, easements (utility, signage, ingress/egress), complex shopping center operating agreements, real estate closings (sales and acquisitions) and lending work including representation of lenders and borrowers in connection with real estate and equipment loans. Kevin served as local counsel for out of state lenders in connection with complex loan transactions that included the review of loan documents to assure compliance with Georgia practice and the preparation of opinion of counsel. Kevin also worked with firm clients in connection with the purchase of loan packages that included extensive due diligence in review of the loan files and preparation of the documents evidencing the assignment of the loan, closing the acquisition and assuring that the appropriate documents were recorded on the land records. Kevin's work at the firm included representation of a nationally recognized home improvement retailer from letter of intent through post store opening, which transactions required extensive attention to detail together with the supervision of junior attorneys and paralegals. While at the firm Kevin was responsible for preparing the standardized leasing form with fall-back provisions for a nationally recognized flooring manufacturer based in north Georgia. Kevin's work at the firm also included the representation of a firm client in the acquisition and financing of a $100 million shopping center in Columbus, Georgia from letter of intent through closing, which work included the gathering of due diligence documents including tenant estoppels and subordination, non-disturbance and attornment agreements, title and survey review, preparation of conveyance documents, review of loan documents and issuance of opinion of counsel.