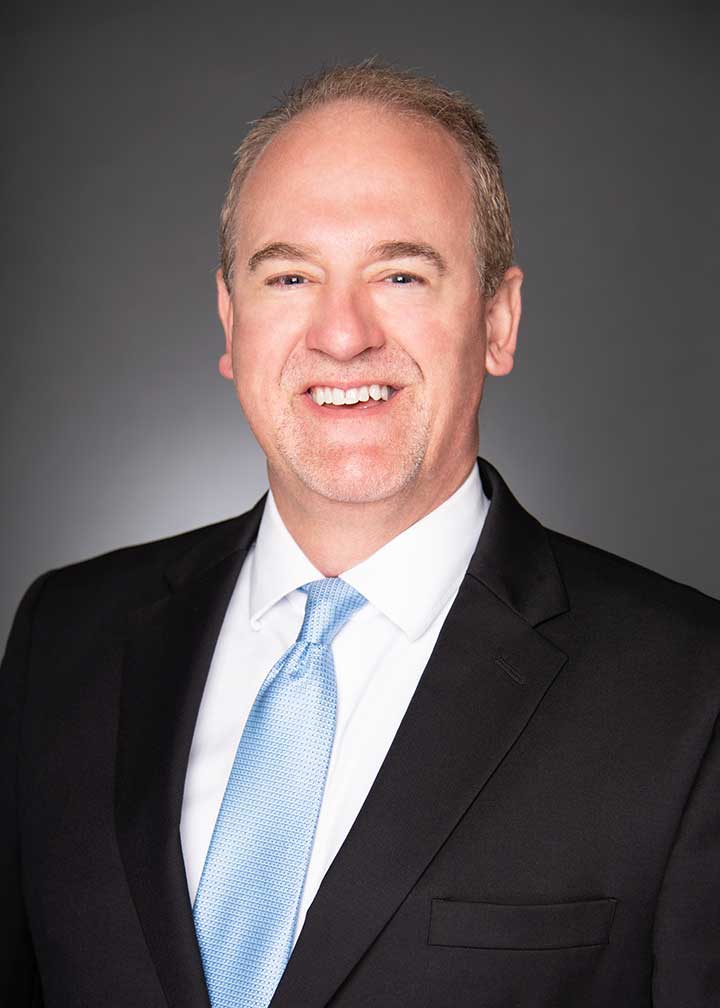 Emory University, J.D., with distinction (1992)
Emory University, B.B.A. - Accounting, with high distinction (1989)
Professional Affiliations
Atlanta Bar Association
State Bar of Georgia
Emory Law Journal
School of Law Full Tuition Merit Scholarship
School of Law Dean's List
Beta Gamma Sigma Honor Society
Alpha Epsilon Upsilon Honor Society
Emory University and Emory School of Business
Dean's List
Beta Alpha Psi Accounting Fraternity
David Lumsden graduated from Emory University School of Law with distinction (in the top 10% of his class) in 1992. At Emory law school, David received a three year full tuition merit scholarship, was a member of the Emory Law Journal, and received numerous academic awards, including American Jurisprudence Awards and the Order of the Coif. David also obtained his undergraduate degree in accounting (B.B.A.) from Emory University School of Business, where he graduated with high distinction in 1989. At Emory business school, he also received several honors, including the Beta Gamma Sigma Honor Society (highest recognition for business students) and the Alpha Epsilon Upsilon Honor Society.
David joined Chorey, Taylor & Feil, P.C. in 1995, after practicing with Dow Lohnes & Albertson (now Dow Lohnes) in its Atlanta corporate and M&A department for three years. At Chorey Taylor & Feil, P.C., David continued his practice of corporate law and mergers and acquisition and broadened his practice into related areas of law of concern to his target client base. David was promoted to Shareholder at Chorey, Taylor & Feil, P.C. in 2000. In October 2010, David and his colleagues founded their new firm, Taylor, Feil, Harper, Lumsden & Hess, P.C.
David's practice focuses primarily on representing and advising privately-held businesses of all types and sizes (primarily middle market businesses) and entrepreneurs, as well as senior executives and other key employees of both privately-held and publicly-traded businesses. He assists businesses (and their owners) in all phases of their operations, including start-up and structuring (such as C and S corporations and limited liability companies), raising capital or other funding (such as private placements, venture capital, and bank loans), negotiating and implementing contracts of all types (such as employment agreements, incentive arrangements, buy-sell agreements, distribution agreements, and confidentiality, non-solicitation and non-competition agreements), business and asset acquisitions and divestitures (such as asset and stock transactions and taxable and tax-deferred mergers and reorganizations), joint ventures, and facilitating exit strategies, whether through a sale or merger or through internal succession planning.
David also assists executives and key employees in negotiating employment agreements and equity and non-equity incentive arrangements, as well as separation and severance arrangements. He advises them in the areas of compensation and benefits, duties, post-employment restrictions and severance packages.
David strives to facilitate both the business and legal interests of his clients. David's cross-training and experience in many business and transactional areas, including mergers and acquisitions, securities, tax, employment, and restrictive covenants, enable him to efficiently handle numerous issues for his clients. He knows when to work with professionals in other areas, such as specialty legal, tax, and accounting areas, if and when his clients' interests will be better served by doing so.