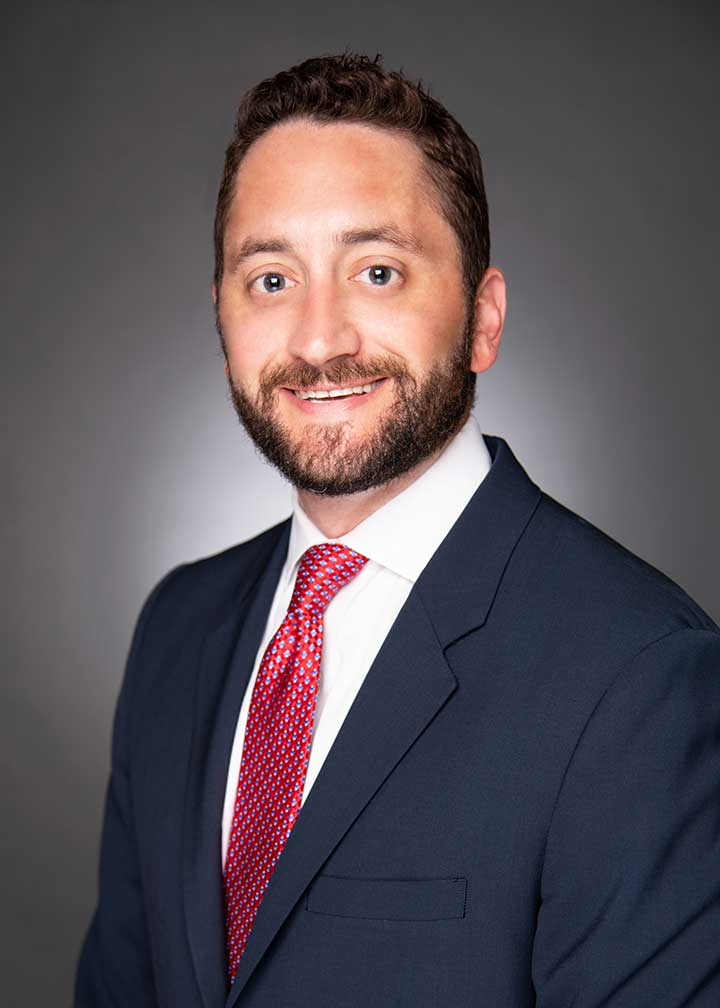 Georgia State University College of Law, J.D. (2009)
Georgia State University, B.A., with honors (2005)
Georgia State Bar
United States District Court for the Northern District of Georgia
United States Court of Appeals for the Eleventh Circuit
Department of Veteran Affairs
Professional Affiliations
Atlanta Bar Association
Young Lawyers Division of the State Bar of Georgia
Board Member, Maji Mazuri USA
Member, Rotary Club of Buckhead
Member, Buckhead Business Association
Taylor's practice focuses primarily on regulatory compliance and litigation in the food and beverage industry with an emphasis on beverage alcohol and cannabis sectors at the federal, state, and local levels. His practice encompasses assisting clients in all phases of operations, including start-up, structuring, and governance. licensing and permitting, franchise regulation, trade practices regulation, promotions regulation (including regulation of point of sale materials and consumer specialty advertising), brand and label regulation, trademark, taxation (including excise taxes and sales-and-use taxes), importation, contracts (e.g., distribution, supply-chain, IP, production services), and related real estate, leasing, and landlord-tenant matters.
The beverage-alcohol industry is highly regulated and governed by a complex web of laws from multiple, intersecting jurisdictions. Taylor helps individuals and companies navigate this gauntlet.
In light of his knowledge and expertise in the area, Taylor is regularly asked by government officials, legislators, and trade organizations to explain the ins and outs of the industry. He has presented at multiple conferences, such as the Annual Conference of the National Conference of State Liquor Administrators and the Annual Southeastern Craft Brewers Symposium and has provided continuing legal education seminars and public educational seminars on beverage alcohol and cannabis regulatory topics. Taylor also serves as an adjunct professor at Georgia State University College of Law where he teaches a course on beverage-alcohol law.
Taylor is admitted to practice in Georgia and before the United States District Court for the Northern District of Georgia, the United States Court of Appeals for the Eleventh Circuit, and the Department of Veteran Affairs. He is a member of the Atlanta Bar Association and the State Bar of Georgia. He earned his B.A. degree, with honors, from Georgia State University and J.D. degree from Georgia State University College of Law.
Outside of legal work, Mr. Harper serves as the Chairman and President of Maji Mazuri USA, a non-profit organization helping to alleviate poverty in the Mathare Valley slum located in Nairobi, Kenya. He is a member of the Rotary Club of Buckhead, and Leadership Buckhead.